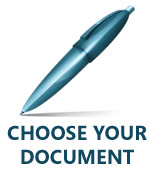 You can create your own custom Agreements, Documents, Forms and Contracts online.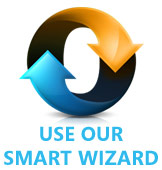 Our Wizard will guide you step by step to fill in details and view an online draft of your document.
Why pay expensive legal fees? simply answer the questions then print your complete legal document.

---
100% Satisfaction Gaurantee
Dear Valued Customer,
Your satisfaction is the most important thing to us. The SMARTFORMZ team is dedicated to providing our clients with the best possible service to ensure that our customers will come back and refer others to our website. We spend a tremendous amount of time and effort to learn what we can do to make sure you get what you pay for. Behind the simple-to-use mechanism of our wizard system and the friendly language we adopted in our question pages and help areas, we wanted to add more.
To ensure that you feel secure when purchasing any of our SMARTwizard documents, we will display a draft of your document, custom-built on your answers. No surprises – you do not have to pay to see what you get. By doing so, we hope we have eliminated the natural hesitation customers might have when purchasing products over the internet. It is important to us that you will know exactly what you are purchasing.
Our well-trained staff is available for additional help before and AFTER the purchase; simply use our Contact Page and test us. If you still experience any difficulties at all, please contact us immediately. We will resolve any issue you might have within 2-3 working regular business hours.
As we said – we guarantee your satisfaction.
SmartFormz.com